Irresistible!
Why? When you want a tasty, healthy energy option
When? Morning or afternoon low GI snack – when you're feeling decadent, and want to be mindful of wise-food choices.
Otherwise perfect over muesli or your gRAWnola (check out the ConvertiBelle recipe!)
Ingredients – about 2 big glasses-worth
2 cups plain coconut yoghurt
2 tbsp raw cacao powder
2-3 medjool dates – pre-soaked for 3 hours in filtered water, de-stoned and drained just before use (set the drained-off fluid aside)
Pinch of ground sea salt
Optional extra (makes a thicker mix) – 1/4 cup macadamia nuts – pre-soaked overnight in filtered water, rinsed and drained just before use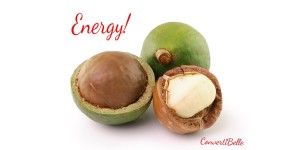 What to do
Place all your ingredients, including half of the dates-water into your blender and process until creamy smooth. If you like – slowly add the rest of the dates-water to find the thickness you prefer.
Keep in the fridge until you're ready to serve.
Top tips for the ideal version –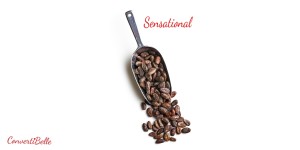 • Sprinkled with grated raw chocolate to make it really go POW! Bee pollen works too
• Include organic where possible. If that's not possible, use extra soaking time if you can, and rinse well
• Pop any leftovers (wishful thinking…) in a sealed BPA-free container in the fridge and finish within 2 days.
Seriously tasty 🙂
Take away – If you'd like the recipe for the Berry Bliss – a raw, antioxidant-rich, power-packed option, then email me direct at fi@fijamiesonfolland.com for your copy – remember to put 'Berry Bliss' as your email subject line. Perfect after your morning work out!
As seen in Sweet Living Magazine 3.15
Fi Jamieson-Folland D.O, is a Lifestyle Consultant, with over 20 years experience in Europe, Asia and New Zealand as a certified osteopath, PT, raw vegan gluten-free chef, educator, writer and health mentor. She lives in Auckland with her husband Chris, relishing an outdoor lifestyle and time with family and friends.