We've all been there.
The bottom line – is there a way through this that actually works?
Yes. I believe (and know for me) there is.
Although a word of caution; it takes being frank with ourselves. And being prepared to change.
So if these steps are too pricey for you, then read no further!
However, if you're curious – and ready for something new, then check out the next paragraph or two.
So what does it take?
Courage…to face myself, and my resistance.
And a healthy dose of self-honesty.
Opting to actually walk my talk and get congruent; so that the way I see myself on the inside matches with what I do and who I'm being on the outside. I call this how I show up.
Forgiving myself when I'm doing resistance to all of this has been big for me!
Essentially it's what I call de-armouring. And opening my heart-windows.
And I've boiled all these emotional 'surrenderings' down into 1 thing. It's a simple gesture a dear friend and mentor shared with me back in 1992 when I was grappling with preparing for my finals at osteopathic college and feeling low. It's so simple.
And it works.
It's something we can all do
Smile
Look up. Lift up the corners of my mouth. And just smile. ESPECIALLY when I don't feel like it!
Interestingly, it's impossible to feel crappy when I'm looking upwards and smiling – even if it's a forced thing at the beginning.
Have a go – why ever not! ☺
Take away – If you can relate to not always feeling like doing what you know you need to do, I'd love to hear what helps to get you back on track. Drop me a line (fi@fijamiesonfolland.com) – always good to hear from you.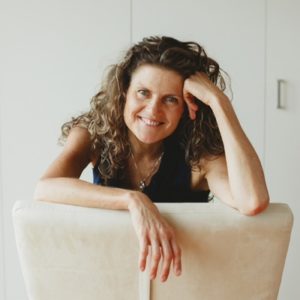 Fi Jamieson-Folland D.O, is a Lifestyle Consultant, with over 26 years experience in Europe, Asia and New Zealand as a qualified osteopath, educator, writer, certified raw vegan gluten-free chef, speaker, health mentor and Health Brand Ambassador. She loves to globe-trot with her husband Chris (NZ, Australia, USA, UK + Europe and Indonesia are current favourites) relishing an outdoor lifestyle and time with family and friends.