It's a great question, and I'm thankful to my dear friend Bash for asking me. In fact, he was asked the same question by his nephew, Amjad.
The bottom-line meaning and answer are different for all of us – for me it's how much depth 1 am I experiencing in my life-journey?
We often talk about wanting to live our lives to the fullest, and this is usually based around the single dimension of time. I'm a passionate advocate of the life in our years rather than just the years in our life. In fact, when we speak of someone's age, I prefer to reference how many years young we are – rather than years old.
The experience of width might come about in unexpected ways. For example, due to the COVID-19 pandemic that made its first mark globally in early 2020, it heralded the first year out of 6 that we chose to stay put in New Zealand for the winter months rather than follow the snowbirds to warmer climates.
As a result, I began my love affair with Magic Mountain. One of the many bonuses of this relationship is that I'm now learning in ways I could have never expected.
Things like exploring optimal solutions for black and grey water drainage, researching options for solar power, starting our new worm farm, and discovering permitted tracks through the raw native kiwi jungle that we're blessed to live in – to name a few. (I actually prefer to think of us stewarding rather than 'owning' this property, given my philosophy that despite legal titles being received – nothing in this human existence is truly our own. We simply mind it as best we can for the time we're on this planet.)
If you were to think about the width of your life, what does it look like for you? And if there was one thing you could change about the way it looks, what would it be?
Until I see you for this week's #AliveWithFi keep do sharing your sunshine 😊
1One perspective and way of measuring the depth of our lives is to look further than the surface appearance. "Living meaningfully means that we need to accept the fact that there will be bumps, bruises, and perhaps even unhappiness along the way. Above all else, experiencing a meaningful life means living in the moment, while connecting the past, the present, and the future."
https://www.huffpost.com/entry/more-meaningful-life_b_8118754
"How to Live a More Meaningful Life"
Field, (2015).
Fi Jamieson-Folland D.O., I.N.H.C., is The LifeStyle Aligner. She's an experienced practitioner since 1992 in Europe, Asia and New Zealand as a qualified Osteopath, Integrative Nutrition Health Coach, speaker, educator, writer, certified raw vegan gluten-free chef, and Health Brand Ambassador.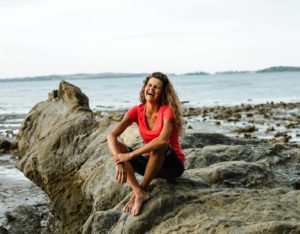 Facebook Instagram LinkedIn Pinterest YouTube