It's worth checking out an interesting read in this article (the ref is below.)1
This one's short and sweet because basically automatic mode in my opinion is overrated, especially when it comes to productivity.
Sure, there can be upsides to just going through the motions when it comes to driving the same, shortest way home every day. However what happens if a car comes out of nowhere and we've slipped into that faraway zone? – which could mean our reactions are delayed and life safety gets threatened.
Can you relate to me on this one? – being on automatic chopping the veggies for dinner and I've nearly chopped the end off my finger!
Whilst there may be an upside, there can be significant risks when we unhinge our discerning mental muscles.
This is that place in which we can often lose our edge.
So what are your thoughts on this – as usual I'm curious to hear what's been your experience with this one?
See you soonest on this week's #ALivewithFi. Till I see you then, have a fabulous week 🙂
1 This ability to do something without really thinking is an example of a phenomenon that psychologists call automaticity
https://www.verywellmind.com/what-is-automaticity-2795018
"What Is Automaticity?" K. Cherry (2022)
Fi Jamieson-Folland D.O., I.N.H.C., is The LifeStyle Aligner. She's an experienced practitioner since 1992 in Europe, Asia and New Zealand as a qualified Osteopath, Integrative Nutrition Health Coach, speaker, educator, writer, certified raw vegan gluten-free chef, and Health Brand Ambassador.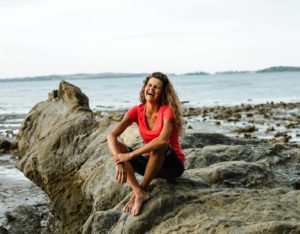 Facebook Instagram LinkedIn Pinterest YouTube