Actually, medicine's an important tool – it saves lives.
The challenge is that for long-term solutions for chronic, degenerative disease we do need to be looking at the bigger picture that includes lifestyle. Namely looking at all possible solutions besides the purely medical model.
So much wisdom is available for us to tap into safely, to get results for our health. This is a perspective that comes from personal experience.
I was diagnosed when I was 21 (a couple of years ago – ahem) with some cardiovascular challenges that I inherited from my dad. He'd literally just died suddenly from a massive heart attack at the tender age of 50.
And he was a young 50.
He was fit, active, resilient, sharp and he looked healthy from the outside. This was my first clue that things aren't always what they seem when it comes to our health, and that it makes sense to find ways to harness our health on a fundamental level.
So, with that diagnosis came being told that I had 3 years to live unless I took several medications every day for the rest of my life. Hey presto – I was now highly motivated to scrutinise all my options.
At the time, I was studying to be an osteopath and one of my lecturers who was a medical doctor and herbalist offered to be my Health Mentor. Blessed isn't the word for how I felt! (and still do).
This was a valuable lesson for me – that when we're searching for solutions for anything – including our health, it make sense to partner with those who have what we want (and a bit potty if we don't!) I chose well and connected with an expert who had experience with helping his own health, and likewise with many of his clients. He guided me with ways to balance my lifestyle – from exercise and hydration, to micronutrition and food choices, to alcohol consumption and the way I was responding to stress.1
That's why it's so valuable to find an experienced mentor in the area that's relevant to us. When we're ready, next step is to follow what they're recommending. Each step of the way, we update our primary care physician (understanding their level of interest may vary).
I'm very happy to say that I'm now 50yrs young and going stronger than ever, and have never taken those meds.
Perhaps you know someone who's looking for solutions alongside the purely medical model. If yes, please do share this and as you know, I'm happy for them to message me. While medication might be needed to stabilize our body, there may also be options to work with our medical professional/s to adjust our prescriptions based on our progress.
Keep sharing your sunshine, and I'll see you for this weeks' #AliveWithFi
1Sometimes our bodies need us to consider options beyond a traditional medicine model. Because "whether you know it or not, your body is speaking to you all day long. It's telling you on an ongoing basis what it needs to keep you healthy, comfortable, and happy." From "How To Listen to Your Body and Give It What It Needs" https://tinybuddha.com/blog/how-listen-to-your-body-and-give-it-what-it-needs/ W. Leeds, (n.d.)

Fi Jamieson-Folland D.O, is The LifeStyle Aligner, with over 27 years experience in Europe, Asia and New Zealand as a qualified osteopath, educator, writer, certified raw vegan gluten-free chef, speaker, health mentor and Health Brand Ambassador. She loves to globe-trot with her husband Chris (NZ, Australia, USA, UK + Europe and Indonesia are current favourites) relishing an outdoor lifestyle and time with family and friends.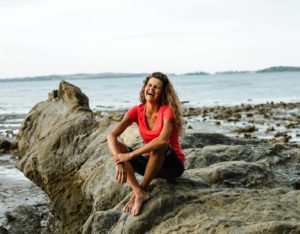 Facebook Instagram LinkedIn Pinterest YouTube