Scary? Confronting? Complicated?
'Commitment' has been each of these things and more for me over the years.
Currently, I've found peace with it, and it's become my ally.
Here's a story that shows beautifully the old version of commitment I was running as my blueprint.
It was January 2014 and I'd just updated my goals list for the year ahead, and as usual, I had in my sites a particular number of books I was going to read. I can remember feeling half-hearted as I tapped away – trotting out the usual words.
And I felt crest-fallen inside at the same time, because since 2008 I'd been setting myself a similar goal, and I'd never come close to reaching it.
On reflection, this fascinates me as we all know this is the definition of insanity – doing the same thing repeatedly (in my case for 6 years in a row) and expecting to get a different result.
Anyway – I doggedly went through the motions, and dutifully read my goals list each day. I realise now that my eyes basically slid over the books-I'll-read goal as I didn't feel comfortable when I reached this part of the list.
By the time April came around, I'd read the grand total of 4 books. And with 8 months left, I had 21 more books to go (so that's almost 3 books a month). Now you maybe a voracious reader, in which case this would be a piece of cake.
For me – it was a mountain. The most I'd managed in a year at that stage was around 6. Sadly yes.
And one day, at the end of April, as my eyes paused at my 'I'm enjoying reading 25+ books this year' goal, I woke up. The lights went on inside my head and I realised that there was no way this was going to happen unless I made a decision, and then a plan.
So I did. I began with just 10 pages a day – no matter what.
And on 31st December 2014 I most certainly was extremely happy and grateful that I'd completed reading my 25th book that year. I felt 10 feet tall about it… and have read an average of 26 a year since.

I believe the kicker for me was a combination of deep disappointment that I was missing out on all these good books, and of realising how much I stood to gain by absorbing more information that I can perhaps 'pay forward' to others, so they can also benefit. I also realised, that I'd been telling myself porkies about 'not being a reader', and that I 'didn't have the time to get all this reading done'.
So what's your goal? The one you've had your eye on, and perhaps been kidding yourself about. The one that has the ability to make a real difference to you and maybe to others.
My challenge to you is to commit. After all – what d'you have to lose?
If you'd like more Health Hacks, free recipes and lifestyle tips join our newsletter HERE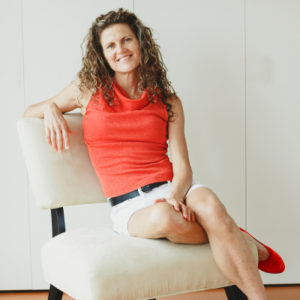 Fi Jamieson-Folland D.O, is an Executive Lifestyle Consultant, with over 20  years experience in Europe, Asia and New Zealand as a qualified osteopath,  certified raw, vegan, gluten-free chef, educator, writer and health  mentor. She lives in Auckland with her husband Chris, relishing an outdoor  lifestyle and time with family and friends