Oooooh – is there such a thing?
There most certainly is.
Here are my 4 top tasty comfort-creations that also tick the healthy box –
Guilt-free Nanaimo bars
Say no more for healthy snacking!  Here's the link for your chocolate fix
Tangy orange
It's worth the mouthwatering experience (even though I say so myself…)
Ideal as a dessert or for breakfast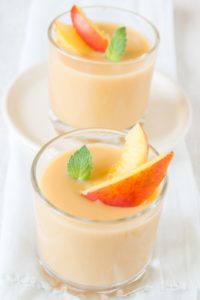 Lemon Cashew Drizzle 
Dressing-indulgence at its best – just one click away
Fresco-Pesto
Increasing the nuts in this gorgeous dip enhances the 'comfort food' factor. See what you make of it
Take away – If you're ready for a veritable medley of delicious, low GI, quick recipes that are allergy-free and kid-friendly –  check out the ebook 'Delicious eating…naturally'
Fi Jamieson-Folland D.O, is a Lifestyle Consultant, with over 26 years experience in Europe, Asia and New Zealand as a qualified osteopath, educator, writer, certified raw vegan gluten-free chef, speaker, health mentor and Health Brand Ambassador. She loves to globe-trot with her husband Chris (NZ, Australia, USA, UK + Europe and Indonesia are current favourites) relishing an outdoor lifestyle and time with family and friends.