Surprised that food can have an impact on our productivity?
They can affect our 'edge' by as much as 20%. Which makes sense really – given that we are what we ate.
I'm remiss if I don't first mention options that will hinder rather than help.
These include processed, sugar and salt-laden fast foods and ones high in altered saturated fats (like trans fats) – which either spike our blood sugar for us to then crash minutes
later,
or sedate us.
So! To the fab four, as I call them…which takes your fancy?
Matcha tea – with its glutamate amino acid called L-theanine; it's rich in neurotransmitters which can help our memory and learning. My fav is matcha latte with sunflower seed milk (slightly sweetened with a pre-soaked medjool

date. Mwah!)
If you're out of matcha – a simple cup of green tea has some (even if it's 4 times less), and can also help to protect our nervous system.
Dark green leafy veggies – rich in minerals, phytoenzymes and antioxidants, including iron which can help improve our mental processes whilst delivering oxygen to our brain.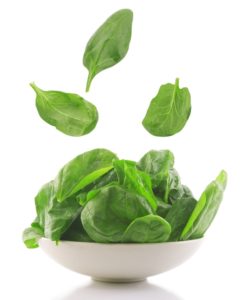 'Good' fats – including walnuts, salmon, avocado, coconut oil. One of their functions is to help keep our brain cells flexible via healthy membranes.
Coconut Yoghurt – the coconut-version

helps avoid potential allergies (including to grains,

soy and dairy). With the benefits of protein and minerals – live* yoghurt is also rich in probiotics which can assist our digestive and immune systems – AND actually make over 30 of our brain neurotransmitters; including our happy hormone, serotonin.
Take Away – Did you know not all probiotics are made equal?*
Especially many of the commercially produced
yoghurts
claiming healthy-bacteria benefits. Find out more here.
Fi Jamieson-Folland D.O., I.N.H.C., is The LifeStyle Aligner. She's an experienced practitioner since 1992 in Europe, Asia and New Zealand as a qualified Osteopath, Integrative Nutrition Health Coach, speaker, educator, writer, certified raw vegan gluten-free chef, and Health Brand Ambassador.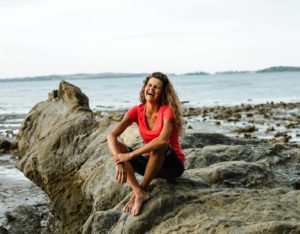 Facebook  Instagram LinkedIn Pinterest YouTube