So just what is the big deal about having strong muscles? I know a few years ago I sometimes felt reticent about muscle-building – with images of bulky calves or biceps bulging out of favourite outfits.
And it seems I'm not alone. Only this week, one of my clients mentioned she'd cut out her regular swimming because she felt her shoulders were getting too big… even though it's been such an effective all-rounder for her as a work out.
So here are the 3 top reasons to build and maintain good muscle mass –
More muscle means we can burn more fat; more efficiently
Strong muscles mean we also strengthen our bones, tendons and ligaments; which can help with less injury (with work outs and day to day living)
More muscle is a biomarker for living longer – not least because when we work our muscles, we work our cardiovascular system.
So there you have it.
If you're concerned about the bulky-muscle-look thing – watch out for the myth busters on this tetchy subject next month 🙂
Take away – Wondering whether it's a good idea to have strong muscles? Check out this link for some inspiration, from ultra distance athletes well into their 60's+…
Fi Jamieson-Folland D.O., I.N.H.C., is The LifeStyle Aligner. She's an experienced practitioner since 1992 in Europe, Asia and New Zealand as a qualified Osteopath, Integrative Nutrition Health Coach, speaker, educator, writer, certified raw vegan gluten-free chef, and Health Brand Ambassador.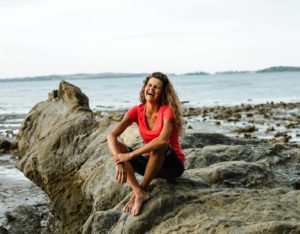 Facebook Instagram LinkedIn Pinterest YouTube