Talk about blessed.
That's about the sum of it right there. Oh, and immensely grateful, enriched, expanded and inspired.
Looking back on this year, the highlights for me include the wins, the growth opportunities, and the takeaways.
Wins
My 3 top picks include
Living here in Bali for most of this year. Experiencing the village life buzz in amongst the rice paddies, gila (crazy) roads and beautiful people.

Learning a new language, and being humbled as I repeatedly mis-pronounce and grapple to access the words I'm after

Finding the good bits during the 7 months that my hubby and I lived on different islands
Growth Opportunities
Figuring out ways to improve my Workshops (content, delivery, support materials), and having the nudge to take them online

Taking my role as Health and LifeStyle Ambassador for several companies to a new level, with the ways I add value to those we serve

Letting myself go deeper during my yoga classes
Take-aways
The more I let myself sit with what's happening first (before I respond), the smoother my life-experience is

Swimming my 3km is entirely a mind-challenge

Re-reading the books that most interest me from the 20+ I select each year, is the

bomb
So that's enough about me – I'd love to hear from you.
Take away – What are yours? You can reach me at fi@fijamiesonfolland.com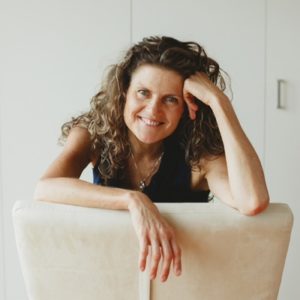 Fi Jamieson-Folland D.O, is a Lifestyle Consultant, with over 20 years experience in Europe, Asia and New Zealand as a qualified osteopath, educator, writer, certified raw vegan gluten-free chef, speaker, health mentor, LifeStyle and Health Brand Ambassador. She lives in NZ and Indonesia with her husband Chris, relishing an outdoor lifestyle and time with family and friends.