We all know that exercise is a given for promoting and regulating our overall health.
Although there are some perks that aren't always as obvious as the standard mood boost, stimulus for calorie-burning, and increased circulation.
Here are just 5 of my up-side picks –
Longevity anyone?
Research shows that just 30mins of cardio exercise 3 -5 times a week has the potential to add 6 years to our lifespan.
And when combined with 2 sessions of resistance training during the week, we can even look younger.
…who's also liking the sound of looking younger as the years pass?
Digest-ease
Besides our metabolism being triggered to burn fat during our cardio work out, the movement and increased expansion of our lungs actually helps to massage our digestive system.
It can even help to keep us 'regular'.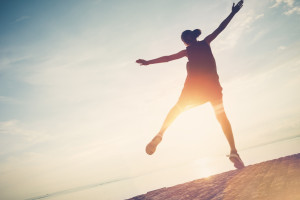 Immune booster
During the hour after our work out, aswell as our bodies carrying on the fat-burning; they also produce more of the proteins that help our immune system to fight infection. This effect can last for a whole day afterwards.
Oh – and get this…our increased sensitivity to insulin helps us reduce the risk of type 2 diabetes.
Stress busters
The serotonin, epinephrine and dopamine that we produce during our cardio, can help us deal with stress; even for the next day after our workout too.
Brainpower
A commitment to exercise over the long term spells a stronger brain. We increase our growth-stimulating proteins; and it's these guys which actually form new cells in this vital organ of ours.
Take away – if we're wondering whether it's worth hopping off the couch after our Christmas feasting, it's worth a glance at the perks above.
One of these may just help give us the nudge to take that next step.
Fi Jamieson-Folland D.O., I.N.H.C., is The LifeStyle Aligner. She's an experienced practitioner since 1992 in Europe, Asia and New Zealand as a qualified Osteopath, Integrative Nutrition Health Coach, speaker, educator, writer, certified raw vegan gluten-free chef, and Health Brand Ambassador.