…This is in the context of giving and what we're able to contribute. I used to have a belief that this meant I needed to give more money.
What's clearer for me now is that whilst money can make a huge difference, being caring, connected and supportive can be literally life-saving. Without a doubt money's right up there with oxygen, although it only scratches the surface.1
In NZ, there's a chain of stores called The Warehouse. At the check-outs in this store, there's a sign that says 'the most important gift we can give our kids is time'. I reckon it's appropriate to replace kids with 'people in our community' or 'loved ones'.
Have you ever noticed that when you've been the fortunate recipient of compliments or even simply the time of day, you feel taller?
Making a difference for someone might be simply sending them a quick message, or giving them a genuine 'ups' when you next catch up. Even how we honor and share something with friends on FB or IG etc, can be super-meaningful for them.
The bottom line is that how we give can be small in size yet make a huge impact.
So, if there were a way you could give to a loved one today, at no cost to you, what could it be? I'd love to hear what you've come up with! In the meantime – keep sharing your sunshine
1When it comes down to it, "Many people want to be charitable, [yet] with the costs of starting a business or raising a family, not everyone can spare the money to help make a difference. Fortunately, there are plenty of opportunities to give value in other ways." If there were a simple, free way you can give, what could it be? "How Truly Generous People Give More Than Money" K. Daum (2014).
Fi Jamieson-Folland D.O., I.N.H.C., is The LifeStyle Aligner. She's an experienced practitioner since 1992 in Europe, Asia and New Zealand as a qualified Osteopath, Integrative Nutrition Health Coach, speaker, educator, writer, certified raw vegan gluten-free chef, and Health Brand Ambassador.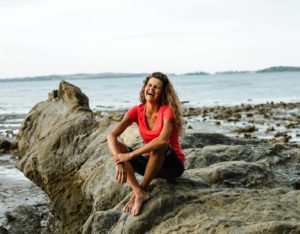 Facebook Instagram LinkedIn Pinterest YouTube