We all know the difference we feel for the rest of the day when we make a healthy start of it.
In fact it's been found that we may reach for as many as 8 times less calories through the day when we begin with a low GI, nutrient-rich breakfast.
'So just what does a low GI, nutrient-rich breakfast look like? And I'm not sure I'd have the ingredients in the cupboard, let alone the time to make it!' I hear you say…
If this is you, or someone you know, then these next few paragraphs are for you!
My fav way to kick start the day – that's fast, cost effective and a handy option for variety if you need to change it up – is a green smoothee. And if you're thinking green for breakfast doesn't sound too appealing – you may surprise yourself when you give this one a go.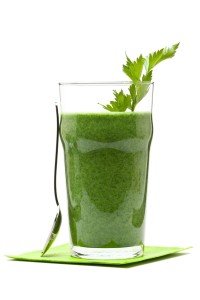 Unless you're living in a super isolated spot with no internet or neighbours, you'll have noticed the still-strong-smoothie-boom.
Here's my favourite breakfast option…throw the following into a blender and give it several good blitzes. It literally takes 4 minutes from start to washing up time –
1 frozen banana (peel before freezing!
1 tsp wheatgrass powder
1 cup soaked sunflower seeds (pre-soak for 3 hours, rinse + drain before using)
3 soaked dates (presoak for 1-3 hours, rinse and drain before using)
2 cups filtered water or cold peppermint tea or coconut water
Take away – Want a pre-workout smoothee? Simply email me at fi@fijamiesonfolland.com with 'pre workout smoothee' in your title – and it's yours!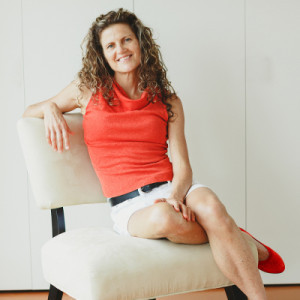 Fi Jamieson-Folland D.O, is a Lifestyle Consultant, with over 20 years experience in Europe, Asia and New Zealand as a qualified osteopath, educator, writer, certified raw vegan gluten-free chef, speaker, LifeStyle Ambassador and health mentor. She lives in NZ and Indonesia with her husband Chris, relishing an outdoor lifestyle and time with family and friends.