The harvest time's coming for the rice in Bali, and I can hear the sound and joy of children flying kites.
Running in the field, they fly these kites, which look like hawks, to shoo away birds.  It's a beautiful scene, with the movement and purpose of the kites connected to the greater sequence of readying crops and generating the sustenance this food source offers these children and their families.
In a similar way, our bodies reveal a relationship can be initially challenging to believe and even appreciate, though you may've already come across it.
It's all about how our gut health (how happy and healthy our digestive bacteria are) is linked to other areas. Including our ability to stay healthy (our immune system) and even the way our brains work. And the list goes on – our gut level of good bacteria correlates to allergies, libido, energy levels, and even mental health. It's extraordinary!
Taking it a step further, the impact of this connection is good reason to look after our gut health as best we can by making sure that the good bacteria are flourishing. It also means that we make sure these healthy bacteria are regularly replenished through what we're eating.
If you're wondering more about that essential nutrition, keep your eyes peeled for upcoming blogs as we share recipes and talk about the kinds of food that create this connection between mind and gut.
And I'd love to know – what's your favourite probiotic-rich food? Let me know in the comments below! I'd also love to send you my favourite Probiotic Smoothie recipe. Click here  and share your name and email address and I will send it straight to your inbox.
It certainly takes 'go with your gut' to a whole new level!  🙂
Fi Jamieson-Folland D.O., I.N.H.C., is The LifeStyle Aligner. She's an experienced practitioner since 1992 in Europe, Asia and New Zealand as a qualified Osteopath, Integrative Nutrition Health Coach, speaker, educator, writer, certified raw vegan gluten-free chef, and Health Brand Ambassador.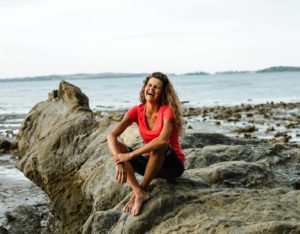 Facebook  Instagram LinkedIn Pinterest YouTube