It's time for us to hear from our resident Financial Health Coach, Chris Folland.
He invites us to consider a new perspective on the way our usual routines may have altered during this global pandemic.
Over to Chris…
I'm certainly glad to be coming to you from New Zealand, where it's winter.
Whilst Fi and I would normally be traveling, the Covid-19 lockdown has kept us here for the time being, and we're fortunate to be in a safe haven.
And others are in a similar position. I was just down at the local market and had an interesting conversation with Harry, who's a local farmer growing and selling his veggies.
He mentioned how the lockdown has giving him a chance to pause and think. Whereas before this time, he was racing around, always busy, and trying to find new markets to offer his produce, instead he's now choosing to find ways to become more efficient at the markets he's already in.
I'm hearing similar feedback from a lot of people who are and have been using this time to stop and think.
That's where we have the option to go from calamity to clarity. 1
Clearly, Covid-19 is a calamity – many have died or are sick, and people are struggling financially.
However, without minimising the impact for many, some clarity has also come from what people are learning through this process.
Many are realising a desire to work smarter, not harder as we come out of lockdown here in New Zealand. We hear similar experiences for those in Europe, UK, USA, Canada and Asia.
In my mind this is a valuable takeaway they're selecting.
A powerful question we have the option to ask ourselves at this time is 'if there were one – what's the new clarity I could now have with the way I was running my life pre-Covid compared to how I intend to live post-Covid?'
I think a lot of us want—and can choose—more freedom so that we can live meaningfully instead of endlessly racing, which for most isn't really fulfilling.
I have the sense that this is something we all want.
See you on this week's #AliveWithFi – and ciao for now 😊
1When we emerge from this time, we may have learned lessons about how we want to live. This might mean challenging some of the hustle and grind mentality we may have had before. For many, there's a sense that "this crisis has taught [us] valuable things about keeping life simple and prioritising the things that really matter." Imagine how our lives could be, if this is one takeaway we chose from this pandemic.
https://thenewdaily.com.au/life/wellbeing/2020/05/16/coronavirus-lockdown-life-lessons/
"Unexpected Things I've Learned in Covid Lockdown (And Want to Keep in My Life)"
Richards, (2020)
Fi Jamieson-Folland D.O., I.N.H.C., is The LifeStyle Aligner, with over 27 years experience in Europe, Asia and New Zealand as a qualified Osteopath, Integrative Nutrition Health Coach, educator, writer, certified raw vegan gluten-free chef, speaker, health mentor and Health Brand Ambassador.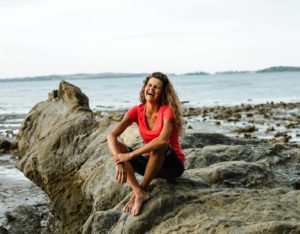 Facebook Instagram LinkedIn Pinterest YouTube