'Lifestyle Freedom' was simply a catchy phrase to me until I realized in 2002 that I definitely didn't have it. I liked to think I did – and I was so wrong.
And this was when I decided to do something about it.
You see back then, I was in a serious accident when I was hit by a car right out of the blue whilst walking across a pedestrian crossing. With severe injuries that meant I wasn't able to continue working, I lost my income overnight.
It was a turning point for me realising I actually had no freedom, even with my 'successful' business – a large, multi-disciplinary health center.
It was then and there that I started to ask myself, 'what if there's a way to create freedom for myself with my lifestyle, so I can travel, so that I can contribute, so that I can live congruently?'
From a nearly fatal event, creating freedom became my clear focus.
We're all on our own journey, and so I'm keen to know your answer to the question that I asked myself back then, and that my husband Chris asked us, as we sat together to plan what we were going to do next…'how much is enough to create our Freedom-LifeStyle?'
The answer surprised me! I'd previously had these big numbers in my head about how much we'd need to save, how much cash-flow we'd need.
And I was surprised at how doable the numbers actually were.
Is this what you've found?
If you haven't already done so – it's worth recording how much you spend each month, including on hire purchase, rent or mortgage and insurances etc. What's the actual total?
Next – research and estimate the costs to live in the way you choose; you may need to include flights, rental etc, and there may also be some bills you'll no longer have.
Then total them: you maybe surprised.
If this whole concept jazzes you too – I'll see this Thursday for #ALivewithFi, where we'll talk more. As always, I'm curious to hear your musings and your own experience.
¹ Walden – 'Our success is often limited by what we think is impossible. That's why I challenge us to ask, how much is enough? Because when we challenge our existing constructs, we may find that so much more is possible than we could foresee.'
https://ase.tufts.edu/gdae/CS/Walden.pdf
Fi Jamieson-Folland D.O., I.N.H.C., is The LifeStyle Aligner. She's an experienced practitioner since 1992 in Europe, Asia and New Zealand as a qualified Osteopath, Integrative Nutrition Health Coach, speaker, educator, writer, certified raw vegan gluten-free chef, and Health Brand Ambassador.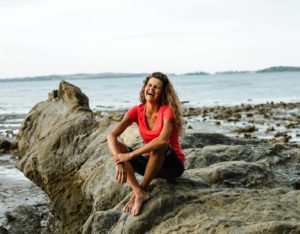 Facebook  Instagram LinkedIn Pinterest YouTube