Growing up in the UK, drinking from a coconut was something I used to dream about.
I've always loved being in warm places, and whilst there are certainly colder places than the UK, I've had my fair share of numb hands and feet in my 24 years of living there. For as long as I can remember, I'd always hankered for warmer climbs and of course sipping from those tropical-grown coconuts1.
When I was fortunate enough to visit Fiji for the first time in about 1992, during a snatched holiday from my studies – it was glorious.
I was, quite simply, blown away.  My dream of actually living in a place like this was growing legs.
When I was based in New Zealand and made my first trips to Malaysia, Thailand, and Singapore, I realized that it was a gift, and most importantly that this lifestyle was (and is) possible.
All my globe-trotting since has been possible due to the residual income I became interested in when I first realized that a freedom-lifestyle was the one I wanted.
Whilst it's been a challenging journey, it's no more challenging than any other worthwhile goal I've ever sought. If you're curious about a concept I call 'magic money' – fire away and I'll send you a link that'll explain it.
1Coconuts not only represent a freedom-lifestyle for me, they also provide a variety of goodies from excellent micronutrients and electrolytes in their water, plus the right fats (those that can help us burn more fats) in their 'meaty' tissue.  Coconut oil has also been shown to have antimicrobial antifungal and antiviral qualities. No wonder I love these beauties so!
Fi Jamieson-Folland D.O, is a Lifestyle Consultant, with over 26 years experience in Europe, Asia, and New Zealand as a qualified osteopath, educator, writer, certified raw vegan gluten-free chef, speaker, health mentor and Health Brand Ambassador. She loves to globe-trot with her husband Chris (NZ, Australia, USA, UK + Europe and Indonesia are current favourites) relishing an outdoor lifestyle and time with family and friends.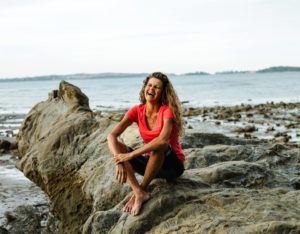 ,