When it comes to loving our liver, our food can be our bestie.
Besides of course ensuring we're drinking plenty of fresh, clean, filtered water each day and minimising the toxins we're exposing ourselves to; for example with chemical cleaners used the kitchen and bathroom, and car fumes when we're out walking.
So – here are Fi's favourite Liver Loving treats –
Naturally fermented foods; including various cultured veggies, like kimchi, sauerkraut and pickles (avoid the sugar-laden ones), plus miso (for a bonus liver-boost, add in seaweed to your miso soup – these can help our body avoid absorbing heavy metals).
They're super-tasty and rich in digestion-friendly bacteria*; which can also help with our immune system and in supporting detoxification.
Fresh green leafies – including kale, spinach and dandelion leaves to help us neutralise toxins.
Plus the cruciferous  family of veggies; including broccoli, cabbage and cauliflower – to help our liver neutralise toxins.
Add any of these to your favourite smoothie that also includes ¼ cup of berries; as these have been linked to helping reduce the proliferation of liver cancer cells.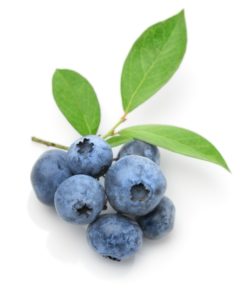 Coconut oil (raw, virgin is best) – despite being a saturated fat; it's easy to digest and means your liver gets a holiday. Handy to cook with too, as it stays stable when heated.
And avocados – rich in the monounsaturated fat called oleic acid, and also in glutathione – which can help support our liver health.
Both of these are also ideal to add to smoothies, plus dressings and many raw desserts. 
Chia, flax and hemp seeds – all rich in fiber and omega-3's to help reduce inflammation. Best to pre-soak before you use them (and best to pre-grind your flax seeds).
These beauties are easy to chof-through by adding ¼ cup (after pre-soaking) to smoothies, dehydrated cracker mixes and breads.
Take away – If you'd like your own copy of the popular * 'Probiotic dip' – just email me and it's yours!
Fi Jamieson-Folland D.O, is a Lifestyle Consultant, with over 26 years experience in Europe, Asia and New Zealand as a qualified osteopath, educator, writer, certified raw vegan gluten-free chef, speaker, health mentor and Health Brand Ambassador. She loves to globe-trot with her husband Chris (NZ, Australia, USA, UK + Europe and Indonesia are current favourites) relishing an outdoor lifestyle and time with family and friends.