Sometimes in the past, I've experienced frustration when I've been flat out and managed to squeeze in my exercise – only to feel pooped for the rest of the day.
Along with slight scratchyness (ok, a lot of scratchy) and a sense of less motivation. So what's that about?
It can be for a variety of reasons – including the quality of our sleep, balance of our hormones, blood sugar levels and metabolic rate. I do recommend having a thorough health check if your situation feels stuck and on re-play.
In the meantime, there are several ways we can be experiencing more energizing workouts.
If it feels like it's time to change it up, and opt for amped rather than washed-out, then look no further – here are my 3 picks to get more pep when exercising –
Change it up and work out with a friend, listen to the podcast we've been meaning to get to for ages or if on the treadmill or stationary bike – watch a video that's on the wish list.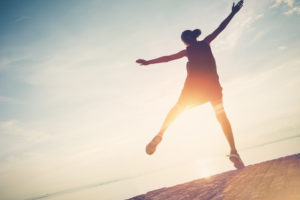 2. Set a goal and keep track of progress – with healthy rewards along the way. Having something to look forward to really can add bounce to our step.
    3. Checking out the classes schedule at the local gym or community centre; and changing our music track are effective ways to give our mind and body a break.
Take away
A change of scenery is often just the ticket to freshen up our exercise routine, along with our energy levels.
I'd love to hear your fav pick out of 1,2, and 3 🙂

Fi Jamieson-Folland D.O., I.N.H.C., is The LifeStyle Aligner. She's an experienced practitioner since 1992 in Europe, Asia and New Zealand as a qualified Osteopath, Integrative Nutrition Health Coach, speaker, educator, writer, certified raw vegan gluten-free chef, and Health Brand Ambassador.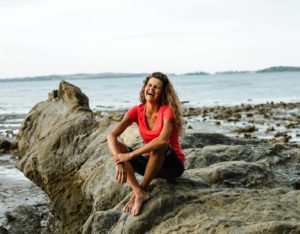 Facebook  Instagram LinkedIn Pinterest YouTube